Disney's Frozen is one of our Elf on the Shelf's favorite movies! He brought this funny free printable for some Christmas fun with your elf too! We love his Disney Frozen Elf on the Shelf Ideas.
Disney Frozen Elf on the Shelf Ideas
Our Elf on the Shelf, Peter is so much fun. He knows that my daughter LOVES Olaf from Disney's Frozen, so he got a little silly last night.
We cracked up when we found our Elf dressed up like Olaf the snowman bringing gifts.
Not only did he bring her a new Olaf plush doll, but arrived dressed up as Olaf singing Let it Go. He is such a funny little elf!
As usual, he is sharing his Disney Frozen Elf on the Shelf Ideas and a free printable for you to use with your own elf at home. All of these designs come direct from the North Pole and always a hit in our home.
You might also love these fun Elf On The Shelf ideas:
Don't miss the latest ELFBox Printable with Minecraft & Fortnite!
Print the Elf on the Shelf Disney Frozen Free Printable
My daughter was so excited this morning to see Peter dressed up as Olaf! I hope your kids enjoy it too.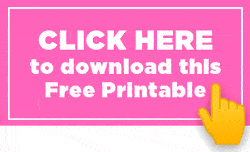 –> Click here to download the Disney Frozen Elf on the Shelf Free Printable
– For personal use only. Not for resale.