Do your kids love to play video games? They will be so excited when their Elf shows up playing their favorite games like Minecraft or Fortnite! These adorable Elf Video Game Printables from the North Pole are the perfect surprise from your Elf on the Shelf!
Christmas Elf Video Game Printables with Minecraft and Fortnite Games
If your kids love to play games, then these Elf Video Game Printables with Minecraft and Fortnite elf sized games will definitely give them a good surprise!
With it being close to December, our Elf on the Shelf, Peter will be arriving from the North Pole soon with one of his fun Elf Arrival Letters! We're very excited! Our little elf has been hiding out at my studio showing me previews of what he'll be doing at our house this year! He has also agreed to share his fun ideas as printables for us all!
Originally Published December 1, 2014
Adorable Elf Sized Video Game Console
Today our Elf is sharing his cool new ELFBox, which is all of the rage this year with gaming elves! I'm so excited to share the ELFBox – North Pole Edition that was just released in elf stores. It's very similar to a tiny version of the XBox One. There is even a ELFBox Minecraft game and an ALL NEW Fortnite holiday edition!
Elf Sized Fortnite Video Game
Did you know Fortnite has become the most popular game at the North Pole? I've heard the elves are doing Fortnite dances non-stop and Santa is having to take away their devices to get them back to the toy shop to make toys! They are obsessed with sending each other digital gifts through the ElfBox! If you have a gamer, I be this sounds just like your home. LOL!
Elf Sized Minecraft Video Game
I caught our elf playing ELFBox at my studio this weekend. He built me a Happy Holidays snowman in Minecraft. What a nice little Elf!
Peter also made a chair from a tiny fabric gift bag and used one of my candy containers and scrapbook paper as a table. My kids are going to love this!
Fun Elf Printables
Stay tuned all month as I reveal more TOP SECRET Elf on the Shelf ideas from Peter. If you haven't seen the funny things our Elf has done in the past, be sure to check out my Elf on the Shelf section for all kinds of elf ideas, printables and cute surprises!
Get the Printable Elf XBox Video Game Console with Minecraft & Fortnite Games

–> CLICK HERE <— to get the Elf Gamer Console & Games
Get Your Elf Featured!
If you use any of our printables, we'd love for you to share your elf photos on Instagram or on our Facebook page. Use the hashtag #LLBlogElf on Instagram to share what your elf has been up to this season. I'd love to feature YOUR funny elf on our social channels. ~ Thanks, Amy!
Love this Elf Idea? Find more favorite elf printables in The North Pole Elf Shop!
More Christmas Elf Ideas!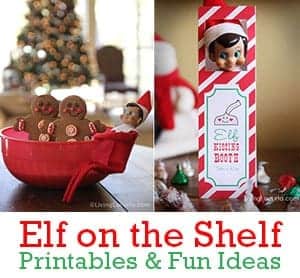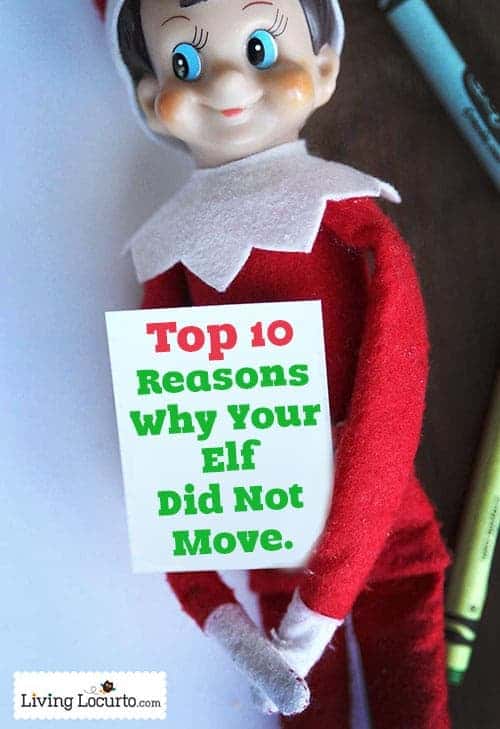 25 of the BEST Elf On The Shelf Ideas
One of our most popular posts ever is this article with the 25 of the BEST Elf on the Shelf ideas! Check it out when you are needing even more ideas and printables for your elf.