Join the Christmas fun by downloading these funny Printable Elf Letter Board Signs to help your elf communicate with your kids! With cute signs for an elf arrival, departure and fun in between, these printable letter board signs give you days of hilarious ideas for your Elf on the Shelf.

ALL NEW Funny Elf Letter Board Printables!
Can you believe it's almost time for your Christmas elf to arrive? If you didn't know, the letter board sign trend is all the rage in the North Pole right now. There are apparently elf motivation quotes on letter board signs all over Santa's workshop!
Because our Elf on the Shelf, Peter is always on trend, he came to visit early to give me these funny Elf Letter Board Printables. Because Peter the elf has become pretty famous in our world, he offered to model the cute elf sized letter board signs so you could get a sample of what you can do with them.
These funny elf letter board signs are the perfect way for your elf to communicate with your kids! Isn't our elf Peter adorable? He makes a great model for my North Pole Elf Shop and we're excited for him to come back soon and surprise us with more funny elf arrival ideas.

Our Favorite Christmas Elf Printables
If you're a member of the Living Locurto Fun Club, then you will get these cute Elf Letter Board Signs along with more of our favorite elf and holiday designs! –> Click here to learn more about the Fun Club.
Fun Club members get our best Elf printables from The North Pole Elf Shop. Plus, a 6 month access to our exclusive printable library full of beautiful home decor, the Fun Club Planner, Holiday designs, cards and cute party printables. Unlock a new printable each month and check back regularly for new designs and more Elf on the Shelf ideas!
Funny Printable Elf Letter Board Signs
Want a sneak peek of some of the hilarious Elf Letter Board signs? Here are a few photos from our letter board sign photoshoot with Peter. He loves modeling for us!
I'm sure he will be back soon surprising us with his crazy elf antics. If you haven't seen him in action before visit our Christmas elf ideas section to find more fun printables and ideas!
It seems like not only are letter boards trending with elves, but also potty humor. Perfectly silly for kids!

What you get with our Elf Letter Board Printables
Enjoy nine Elf sized printable letter board signs for days of fun! Comes with two cute Elf Arrival Signs for an easy way to welcome back your Elf on the Shelf, a farewell sign and one of my favorites… a sign saying your elf has gone to a meeting for when you need a few days break from the elf. LOL!!!
Get 9 Elf Letter Board Signs:
2 Arrival Different Signs (great if you have two or more elves!)
5 Fun Days of Letter Board Signs
1 "I'm at the North Pole" Sign (for when you leave town or need a break)
1 Farewell Sign for Christmas Eve
Get the Printable Elf Letter Board Signs

–> CLICK HERE <— to get the Elf Letter Board Signs*
*Members of the Living Locurto Fun Club can download this in the Fun Club printable library. Not a member yet? Find out more here.
Get Your Elf Featured!
If you use any of our printables, we'd love for you to share your elf photos on Instagram or on our Facebook page. Use the hashtag #LLBlogElf on Instagram to share what your elf has been up to this season. I'd love to feature YOUR funny elf on our social channels. ~ Thanks, Amy!
Love this Elf Idea? Find more favorite elf printables in The North Pole Elf Shop!
More Christmas Elf Ideas!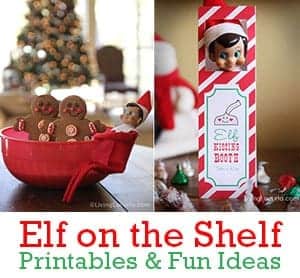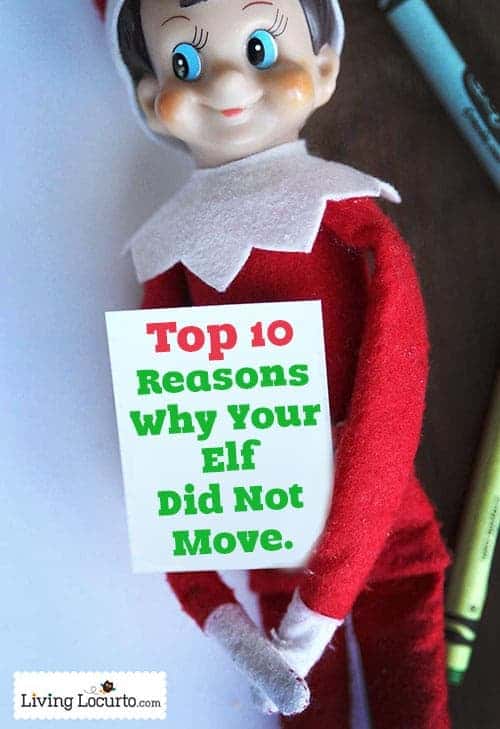 When our elf brought magic seeds that grew cookies, it was AMAZING! Shhh! Don't let your kids know what happens and just enjoy the fact that they will be on their BEST behavior waiting for the seeds to grow! Click here to get the details about the Elf Magic Seeds.
25 of the BEST Elf On The Shelf Ideas
One of our most popular posts ever is this article with the 25 of the BEST Elf on the Shelf ideas! Check it out when you are needing even more ideas and printables for your elf.