My son is a total computer freak! He loves playing on the computer and would be on Play Station 2 all day if I let him. I'm also a computer freak, so this might be some what my fault… monkey see, monkey do right? For being only 5, he's really smart and sneaky. He knows how to use keyboard short cuts to get rid of my desktop junk and get to his favorite web sites. It's crazy what he can do on the computer! I was so excited when Apple updated their parental controls. Now my son has to login to use the computer, only able to go to sites that I allow and it shuts down after 20 minutes.
To control my little freak's time on my Mac and Play Station, I designed a coupon. This is a fun reward to use right away or save up several for the weekend. If you don't have a Mac or great parental controls, I hope you enjoy this alternative idea.
Download my coupons to use with your own little computer freak:
Want more FREE downloads? Check out my other items:
I've got lots more coming so check back often.
•
Living Locurto …. the ramblings of a creative mom.
Want a peek into my world? Read this.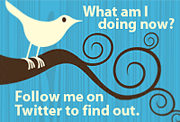 Subscribe to Living Locurto for FREE. Just click the image below.