Internet social diva… Allison aka Mrs. Fussypants is having a fun design contest for her new fancy blog! Check out these headers I designed. Leave a comment and let me know which is your favorite, then head on over to her site and do the same! If one of mine makes the finals then you get to vote next Tuesday!
Does your blog need a make-over? I can design a banner or logo for you!
Contact me for more information at livinglocurto@me.com
New here?
If so, thanks for stopping by!
I hope to inspire creativity with my blog. I like to showcase crafts, decorating and party ideas. I also provide FREE downloads of my original art. Life to me is about family, creativity and having fun!
Living Locurto …. the ramblings of a creative mom.
Want to see what fun I've been having lately? Read this!
•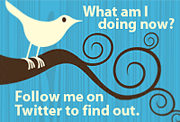 Click below to subscribe to Living Locurto.