School starts for us tomorrow and I have vowed to get creative with my kid's school lunch this year!
After searching around Amazon, here are my top 5 tools that I will be using to make lunchbox food more fun.
1. Sandwich Vegetable Cutters and Stamps – How cute are these little sandwiches?
2. Lunch Punch Animal Shaped Sandwich Cutters – We use these daily and love them!
3. CuteZCute Animal Friends Food Cutter and Stamp Kit – Use them to stamp bread, cookies and pie to make cute happy animal face indentations.
4. Chuboos Vegetable Cutter – Cut veggies, cheese and lunch meat into a cat, dog, pig, elephant, dolphin or penguin.
5. Animal Shaped Egg Molds – Shape hard-boiled eggs into rabbit or bear faces! So fun and easy!
My daughter loves animals and hard-boiled eggs. When I came across these cute ideas for baby chicks, I had to share them with you too!
I love the little hatching chick eggs from Yum Yum Bento Box by Maki Ogawa. There are great bento box ideas in this book! On the right, are easy chick eggs by Just Jenn Recipes via The Manga Cookbook.
Do you do fun things for your kid's lunches?
If you'd rather skip the fancy food, just add some cuteness to a lunch by using some free printable lunch notes!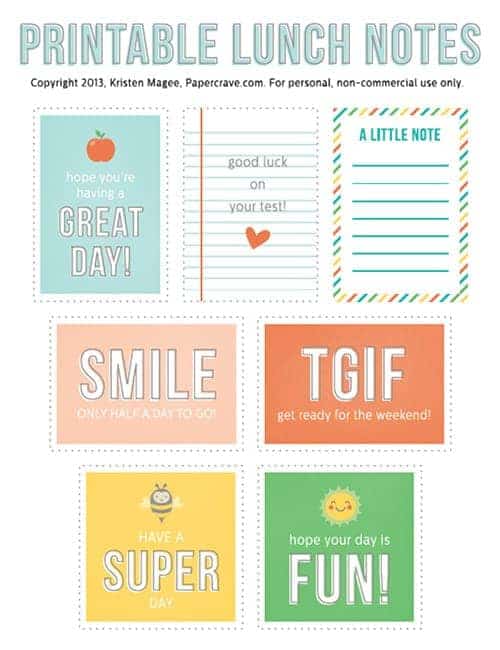 This post contains Amazon affiliate links.