This Yellowstone Quotes Party Game will be one of your new favorite games to play! Best of all, it's a free printable so you can download now to start playing this fun Dutton family quotes conversation starter game.
After almost a year, Yellowstone is back on November 13 with season 5! Print this fun party game to play with your friends and family for a fun movie night!
Free Printable Yellowstone Quotes Party Game
Are you and your friends obsessed with the hit TV drama Yellowstone? If so, this Dutton Family Yellowstone Quotes Party Game is just what you need!
We love party games! This fun free printable game has the fabulous Dutton family quotes that are perfect for keep everyone entertained.
Maybe you've got Rip, John or Kayce on your mind? And who doesn't love the fiesty Beth Dutton? This fun Yellowstone Quotes printable game is the perfect icebreaker for any occasion!
I don't know about you, but I've been binge-watching all of the past Yellowstone seasons. Now I definitely look forward to Sunday nights for the my favorite show!
Where Can I Watch Yellowstone?
New episodes of Yellowstone are starting on Sunday, November 13 on the Paramount Network. Season five will kick off with a two-hour premiere at 8 p.m. ET/PT and have 14 episodes, split into two seven-episode halves.
If you are wanting to catch up with the rest of us, start watching the show now. Just be warned, once you start watching, you might not be able to stop! It's so good!
Dutton Family Quotes
Because I have watched each show at least twice, I began writing down the quotes I loved. That's how this unique and fun party game was born. I hope you love it!
This free printable party game will be so much fun for Dutton family fans, because it gets everyone talking and laughing about their favorite Yellowstone characters and scenes.
How To Play the Yellowstone Party Game
A good party game is not only great for family get togethers, but also perfect for road trips or just when you have company over.
This free printable Yellowstone game is super simple and great for a last-minute conversation starter. If you want to play the game at a party here are directions.
Download and print the game. (scroll down to download)
Trim the cards and place into a jar.
Have each party guest pick out a card.
Go around the room and read the quote on the card. The first one to yell out the correct Dutton Ranch character who said it wins!
You could keep score or just use the cards as a fun conversation starter.
More Fun Party Games You'll Love!
Best Yellowstone Gift Ideas
Have a friend who loves Yellowstone? Here are some of my favorite Amazon finds that would make great gifts or clothes to wear to the party!
Great Yellowstone Watch Night Party Food
When hosting a Yellowstone watch night, you'll definitely want great food and drinks. Here are a few easy recipes to try!
Easy Appetizers
Amazing Drink Recipes
Download the Free Printable Yellowstone Quotes Party Game
This free printable Dutton Family Yellowstone Quotes Party Game is just what your next party needs. Download your own printable game below. Enjoy!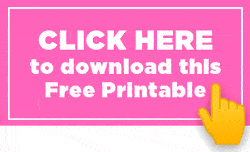 For personal use only. YELLOWSTONE is a trademark ofParamount Pictures. These printable designs are in no way associated with the company.
Who's your favorite Yellowstone character?