Keep kids entertained this holiday season with these 40 Fun New Year's Eve party ideas for kids!
Family Friendly New Year's Eve Party Ideas for Kids
Celebrating the new year is always a highlight in our house. A New Years Eve Party can be a wild fun time spent with family and friends or a quiet night at home snuggled up by a fire.
We have done New Year's Eve both ways and had a fantastic time. Since our kids love celebrating with a party, this year we will do just that.
Kids love anything that makes noise, looks pretty, and tastes good, so throwing a party for them is easy.
40 Fun New Years Eve Party Ideas for Kids
Enjoy these 40 New Year's Eve party ideas, games and fun recipes to keep kids entertained while watching the count down and waiting for the ball to drop. Happy New Year!
New Year's Eve Fun Food Ideas for Kids
Sweet and creative food will be a hit at a New Year's Eve Party with Kids. Get your sweet tooth ready because this will be a yummy night to remember!
Make your own cupcake bar with all kinds of fun toppings.
Fill jar with ring pops to "ring in the new year"
Make a "pop" drink with sparkling cider or with pop rocks and Sprite.
Make a Cotton Candy Magic Mocktail – Just add Sprite to Cotton Candy!
Here are more recipes kids will enjoy on New Years Eve:
New Year's Eve Kids Activities and Games
It's not a New Year's Eve party without some fun kid friendly activities. We hope these ideas will help get your party on!
Hang a mirror ball up and get a dance party started! We found one at Ikea that is super cute.
Having a karaoke contest is sure to be a hit for guests of all ages!
All girls LOVE to sparkle, so set up a "salon" where the can glam up for the night. Include glitter nail polish, glitter eye shadow, glitter lip gloss, and glitter hair spray!
If you have a lot of really young kids who can't make it to midnight, just grab a clock and change the time to 12:00 am and rock out any time of the night! They will never know the difference.
Have all the kids write down their favorite memory of the year. Then put them in a "memory jar" and read them right before the hats go on and the horns start to blow. You could even make a game out of it and guess who wrote what memory!
2023 Happy New Year Coloring Sheets
One of my favorite things is the 2023 Happy New Year Coloring Sheets to keep the kids entertained. Make a contest out of the most create coloring sheet and tape them on a wall for all guests and family to enjoy.
Download this Free Printable
Sign up to get a 1 Month free trial membership to the Living Locurto Free Printable Library! Click here or the button below for this printable and more!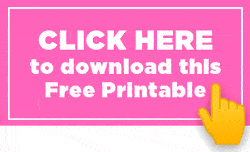 More Fun Kids Activities to Try on New Year's Eve
Whatever you do just have fun and celebrate! Here are some more great activities to help you enjoy the night with kids.
Happy New Year!!
You might also love these Simple Game Ideas for Adults.
Originally published on December 29, 2014 updated December 2022