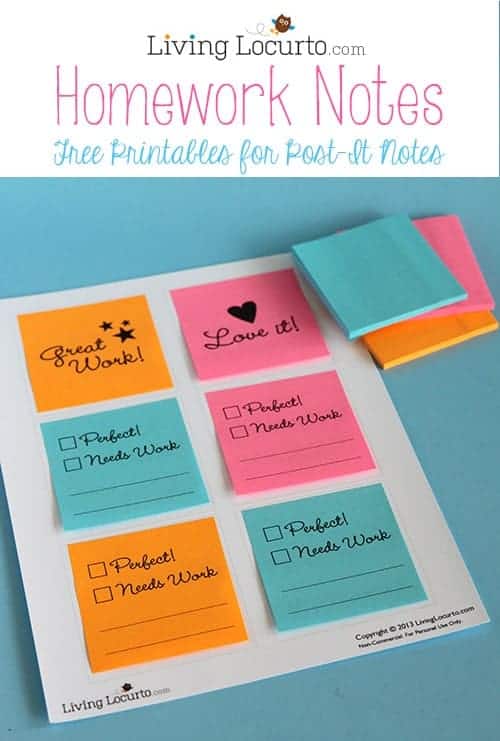 I'm finally home after a lot of summer traveling, and so excited to be kicking off several weeks of awesome back to school ideas here at Living Locurto!
Make sure to check back daily for all new back to school ideas by some of my favorite bloggers and me!
Right now, I'm loving the new Post-it Study Collection for my back to school projects! I'm using them to get more organized for school with my After School Station that I talked about last week.
The After School Station comes with two Free Printable Weekly Calendars. I used Writable Flags along with Post-It Study Notes to let the kids mark what is important.
I love the in and out homework boxes and cute designs for the signs. So today, I am making my designs available for you to print on Post-It Notes yourself! Whether you create an after school station or just want to use these for notes on homework, they are super fun and easy to make!
Printing on Post-it Notes is simple and only takes a few steps:
Print your design, then stick the blank Post-It Notes on top of your printed page.
Put the page back into the printer tray and print again. (Make sure you have the paper installed the correct way).
You only need to print your original design once, just keep adding new Post-It Notes to the paper. You might try doing a test with one Post-It Note to make sure this works with your specific printer. I had no problems with my HP Envy Printer. I also used thicker paper so it wouldn't rip when pulling off the notes.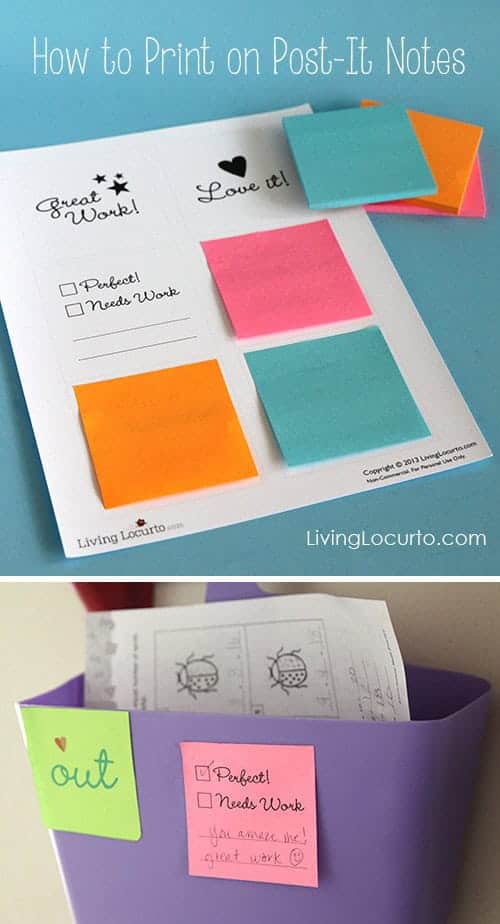 I'm using these fun notes on the kid's out boxes and homework.
The Post-It Study Collection even has cool Post-It Study Attach and Go Pockets that make it easy to store small papers like these printed Post-It Notes!
Free Printable Post-It Notes for Homework
Choose from the in and out box designs, homework notes or both!
Free Printables • ©2013 LivingLocurto.com • For Personal Use Only
ENJOY! Please share your back to school ideas on my Facebook Page or tag me on Instagram. I would love to see what you do with these Free Printables for your Post-It Notes!
Check back over the next few weeks for ALL NEW back to school free printables, recipe ideas and more!
Thanks to Post-It for sponsoring this post! Visit them at www.post-it.com for more product information.