These elf sunglasses and Santa beach towel makes a fun paper printable idea for your Christmas elf! Kids will love this fun surprise for their Elf on the Shelf.
Cute Elf Sunglasses and Beach Towel Printables!
Peter, our Elf on the Shelf, surprised my kids a few days go after school dreaming of summer on the beach! He is always coming up with funny ideas! This time, we found him lying in the sun trying to get a tan with sunglasses and a cute beach towel from The North Pole. The beach towel has Santa saying Ho, Ho, Ho and "dreaming of summer". After the big Texas ice storm, we don't blame him for enjoying the sun when it finally did come out!
Not only does our elf love fun in the sun, but apparently likes to party! Here is one of the latest things we caught Peter doing… the silly elf ended up drinking a little too much syrup one night. He had that syrup all over his mouth for a few days! Such a naughty little elf! We love catching him doing silly things.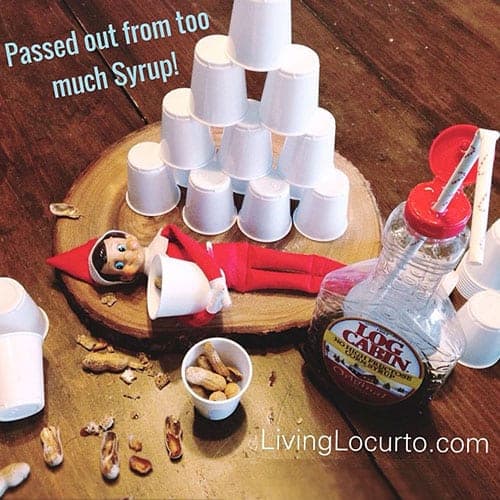 Maybe your elf would like to join Peter by dreaming of summer? If so, print this fun Elf Sunglasses and Beach Towel printable design today.
Print the Elf Sunglasses and Beach Towel from the North Pole
Fun Club Members can download the Printable Elf sunglasses and beach towel now.
>>> Members Log In Here. <<<
Not a Fun Club member? Join now!
Pin it for later…
Looking for another great Elf on the Shelf idea?
Check out the Magic Seeds from the North Pole idea here with a free printable Letter from Santa.