This cute Printable Elf Kissing Booth for your Elf on the Shelf® is the best elf arrival idea ever! A perfect elf arrival idea with candy kisses that kids always love.
Cute Printable Elf Kissing Booth
Peter is such a creative little Christmas Elf ! He showed up this weekend inside of an Elf Kissing Booth! Instead of kisses of the lip kind, he was giving away candy kisses.
Although I'm sure he and his elf photo booth Barbie friends might have played around doing some real kissing before we woke up! How fun is this elf sized kissing booth? Our Christmas Elf is always so creative.
The Original Elf Kissing Booth
Originally designed back in 2012 by our funny Christmas Elf, this Elf Kissing Booth has been shared by over 33,000 people and made thousands of kids happy!
We love seeing so many of you sharing your photos of your elf in our printable kissing booth.
Thank you for always sharing your adorable photos with us!
If you haven't shared your elf photos yet, use the hashtags #LivingLocurto and #LLBlogElf on Instagram. We'd love to see and will update this post with some of your photos.
What Day Does Elf on the Shelf Arrive?
Wondering what day the Elf on the Shelf arrives? Many elves fly down from the North Pole on Thanksgiving night, and others wait until December. If your elf doesn't show up, be sure to send a Letter to Santa and let him know your elf got lost.
Elf on the Shelf Dolls
Cute Elf Arrival Idea
This simple elf kissing booth printable is one of our favorite Elf on the Shelf Arrival Ideas to date! Our elf is super creative and always makes us smile, especially when he brings chocolate kisses.
Since elves love candy, they probably use these printable kissing booths for carnivals at the North Pole. We know they love to party!!
©2012-2022 LivingLocurto.com – We love when you share, but please credit us and link back to this page if you use one of our photos. Thanks!
Watch the Elf Kissing Booth in Action
Click play on the video below to watch our sneaky Elf on the Shelf, Peter, in action. He is too funny!
Why Does My Elf Not Move?
Wait a minute… does your elf not move around ever night like ours? If so, you might want to read this article to your kids. I did a lot of research about why elves might not move!
What do you do if your elf doesn't move?
Find out why your elf didn't move here –> Top 10 Reasons Why Your Elf on the Shelf Did Not Move.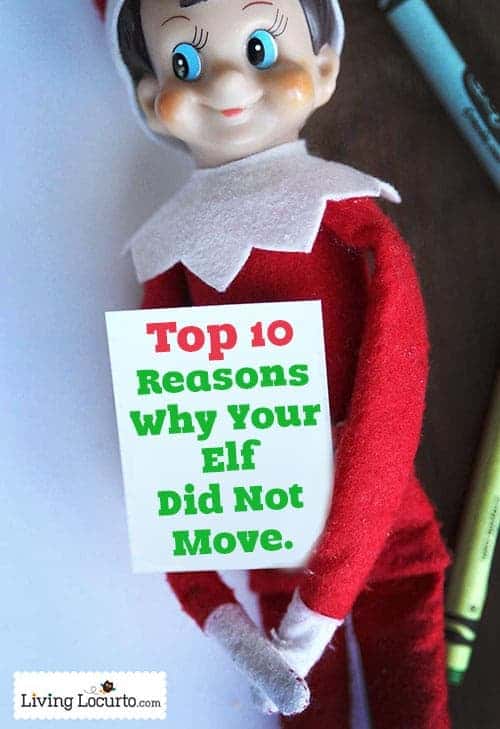 Print the Elf Kissing Booth
Our elf Peter shared the plans for the North Pole kissing booth, so now your elf can give away candy kisses too!
It's so easy to make, we hope you enjoy this printable design direct from the North Pole. I'm sure your kids will love it as much as mine did!
Surprise your kids with a gift from their Christmas Elf with an Elf Kissing Booth! A printable for a magical shelf full of candy kisses. Cute ideas for your Elf on the Shelf.
–> CLICK HERE <— to get the Elf Kissing Booth
GET FEATURED! If you use this printable design, we'd love for you to share your elf photos on our Facebook page. Use the hashtag #LLBlogElf on Instagram to share what your elf has been up to this season.
Disclosure: THE ELF ON THE SHELF® is a trademark of CCA and B, LLC. This printable prop design is in no way associated with the company.
More Elf on the Shelf Products You'll Love
More Elf on the Shelf Ideas
Love this Elf Kissing Booth?
Find more favorite elf printables in The North Pole Elf Shop!
Click Here for more of our fun Elf on the Shelf Ideas.
Originally published December 11, 2012, updated July 22, 2021